HMCT Archive serves as a repository for original and rare materials that document the history and teaching of typography, letterform, and graphic design. The collection focuses on materials from the 19th, 20th, and 21st centuries, with an emphasis on designers and educators associated with Professor Leah Hoffmitz Milken, ArtCenter College of Design, or Southern California.
Collections include printed and original material, including books, posters, specimen sheets, photographs, and preparatory work.
PLEASE NOTE: We are currently able to accommodate requests to view materials in person on a case-by-case basis only due to the COVID-19 pandemic. Contact Archivist Annamaria Roskewitsch if you have any questions. 
Images may be downloaded for educational use, with credit to: Collection of Hoffmitz Milken Center for Typography. For usage beyond educational purposes, you must contact the original copyright holder.
The HMCT Archive acquired a large collection of Polish posters from designer and ArtCenter College of Design educator Leonard Konopelski in 2020. Much of…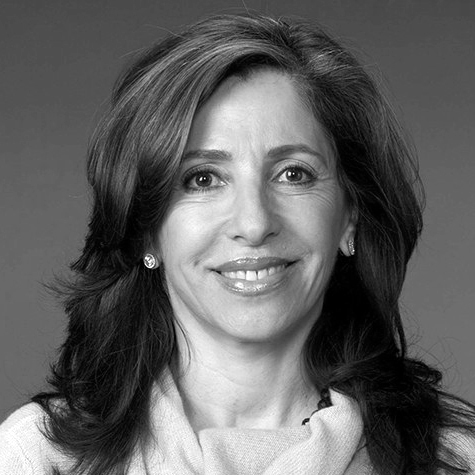 LEAH HOFFMITZ MILKEN
Professor, Art Center College of Design
The mission of the Hoffmitz Milken Center for Typography is to set the standard of excellence in typography education; elevate and advance the teaching and understanding of both letterform design and typographic practice; provide valuable support and service to the educational and professional communities, reinforcing the meaning and value of typography; and to honor the past and anticipate the future of typography in a society of rapidly changing visual communication methods.
The Hoffmitz Milken Center for Typography (HMCT) is located on the South Campus of ArtCenter College of Design in Pasadena, California. Founded in 2015 in memory of Professor Leah Hoffmitz Milken, a renowned typographer, letterform designer, and esteemed faculty member at ArtCenter, HMCT is dedicated to every aspect of the typographic field.
Created to serve as a home and catalyst for the enhanced study of typography and letterform design, the Center serves as an educational forum, design laboratory, research center, and archive. As a meeting place for learning, discussion, and the exchange of ideas and skills, HMCT presents workshops, special classes, symposia, lectures, exhibitions, and residency programs.
Our collections include printed and original materials, including books, posters, specimen sheets, photographs, and preparatory work. Our physical archive includes more books, periodicals, posters, sketches and papers than are currently cataloged here. To review these materials in person, please contact Archivist Annamaria Roskewitsch to schedule an appointment.* If you have materials you would like to donate, contact the Archivist so that we can assess their compatibility with our collections policy.
*Note that due to the COVID-19 pandemic, in-person appointments at the Archive are currently restricted to faculty and students of ArtCenter College of Design and subject to campus access security clearance.
The HMCT Archive collections website is mainly organized by artist or donor (these compilations include work by several artists). Clicking on a specific collection leads to a description of the work or font, with images of the work below. Clicking on an individual image will bring up information about the work, including year of production, size, media, plus in some instances, anecdotal research. If you're using a tablet or a smartphone, please tap the image to hide the caption.
Images may be downloaded for non-commercial purposes, with credit to "Hoffmitz Milken Center for Typography" and a link to this website. Original copyrights of all works remain with the owners, and further usage should be requested through HMCT.
Annamaria Roskewitsch, currently serving as Research Fellow for the HMCT Archive has an MFA from ArtCenter College of Design and an MMLIS (Master of Management in Library and Information Science) from the University of Southern California. She has worked as a Library Assistant for the ArtCenter Library for nearly a decade and has thrived from working with both students and faculty in every discipline.
Annamaria also currently works as a Researcher for KCET, the local public broadcast station in Los Angeles. Her research focuses on imagery and themes for the Emmy Award-winning Documentary program Lost LA. While working on Lost LA, Annamaria has collaborated with institutions like LACMA, The Getty Research Institute, The California State Archives, Craig Krull Gallery and Joel Silver Productions to facilitate the implementation of imagery and acquiring the copyrights for archival material. Her main research focus is the history of Los Angeles and California.
Annamaria has a passionate interest in the archival process, imagery, and typography.
Sign up to get updates and invitations to upcoming events